Can a girl get a break around here? I feel like there's so much going around, but nothing really going on. Yesterday for instance, I was super busy making mini pizzas and bajiya (which I forgot to take a picture of and are gone now) and later I was babysitting Mick and painting with her.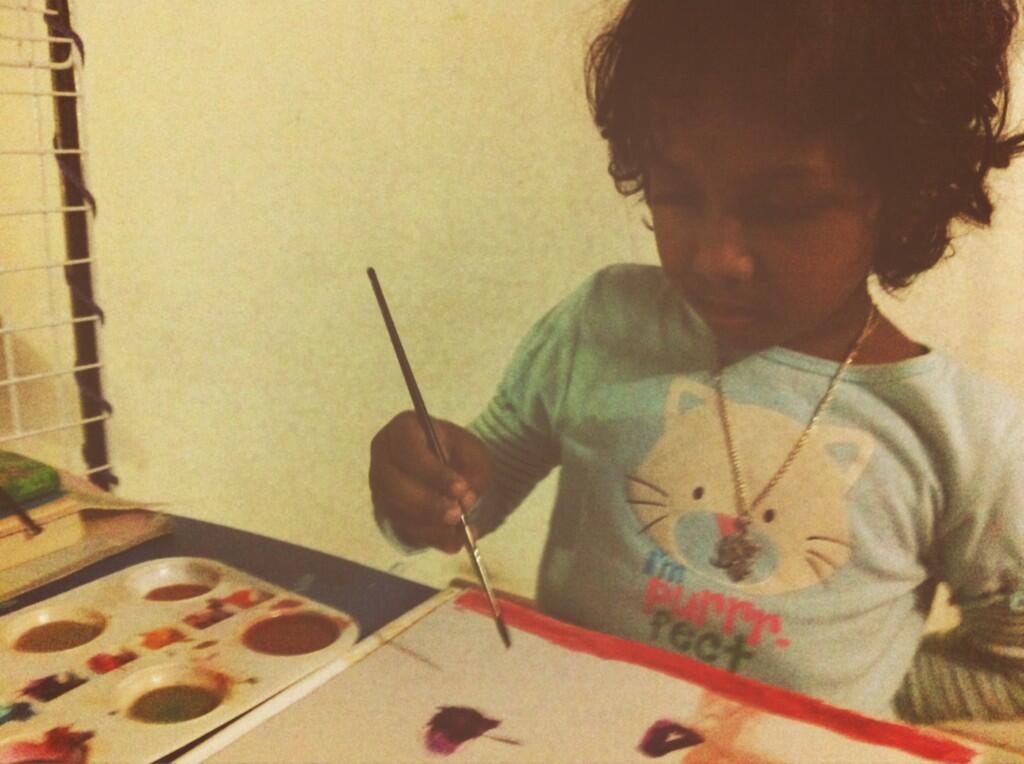 She's at an age where she can only make water paintings from oil paint and get annoyed and sad at the fact that our paintings look better. I sometimes let her win by making horrible paintings but sometimes you just have to push a five year old to do her best. You should be glad I'm not pressuring her to learn French by now, haha.
Later at night, I watched a bit of Once Upon a Time and then played cards with the guys. We finished at 1 AM which is the earliest we have finished, haha.