Yesterday was another lazy day. I'm very much productive at work and home, but that's about it. I hardly go out because I am too lazy to, and I spend almost all the time watching series or reading a book or both. (yes, I do that and it's not really helpful)
Mom asked me what to make and I suddenly remembered how much I love Jelly trifles, why do I have to be such a dessert person? haha. So, we spent the next couple hours making it and also made a pizza with way too many mushrooms because they are my favourite.
Also, Wuffle sent me July issue of DYMag, the first draft and it looks amazing! I can't wait to show you guys the actual final one. I absolutely love our team! The issue is so far my favourite because it has a lot of fashion stuff and you all know how much I love style and fashion. Here's a little sneak peek of the cover. Guess who's the cover girl? ;)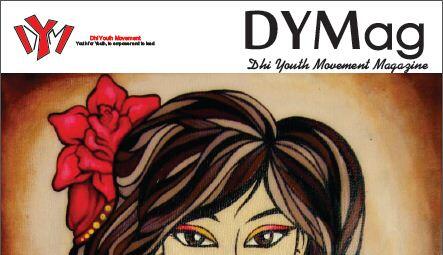 I also watched 1600 Penn and was sad that it ended. -.- Why must this always happen to me? I was reading Game of Thrones when I fell asleep. I still have 460 or so pages to go.